Complete Story

06/16/2022
"Teacher's Rock Ohio" Visits Gerken Companies
The Northern Session of the 2022 "Teachers Rock Ohio" (TRO) program was a huge success as teachers from northwest Ohio visited the Gerken Companies Napoleon headquarters for 2 days of hands-on learning. The TRO participants learned about Ohio's unique and varied geology from Chris Wright from the Ohio Geological Survey and land use and planning challenges from Brian Barger with Eastman & Smith.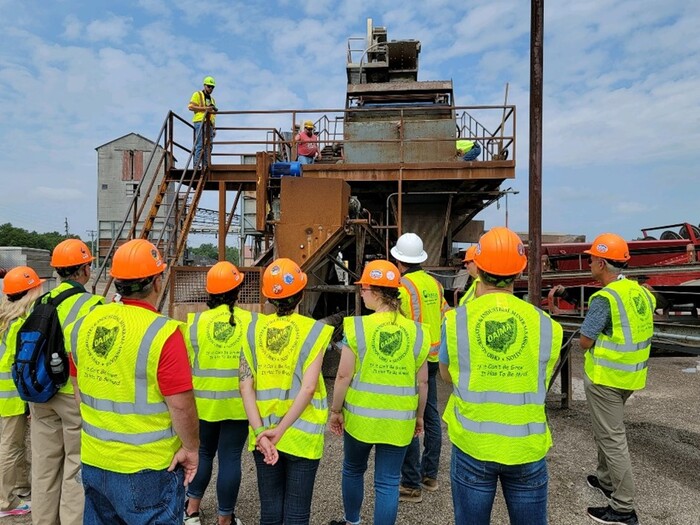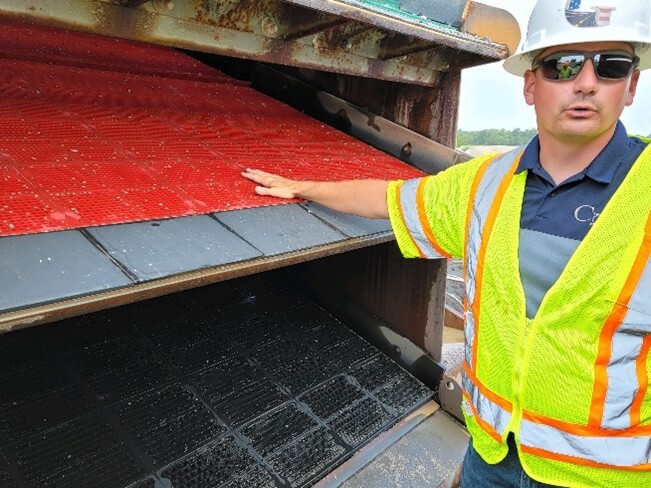 "Teachers Rock Ohio" participants view the processing plant and get an up-close look at a screen deck with Joe Knepley.
After a delicious lunch, Chip Tokar and Ross Mellgren covered mine exploration and planning along with computer modelling using drone technology. Jim Shoemaker hosted a tour of the Gerken Companies laboratory and testing facilities and Kelly Barrett and Tom Ross from the Ohio Department of Natural Resources spoke about permitting, reclamation and hydrology.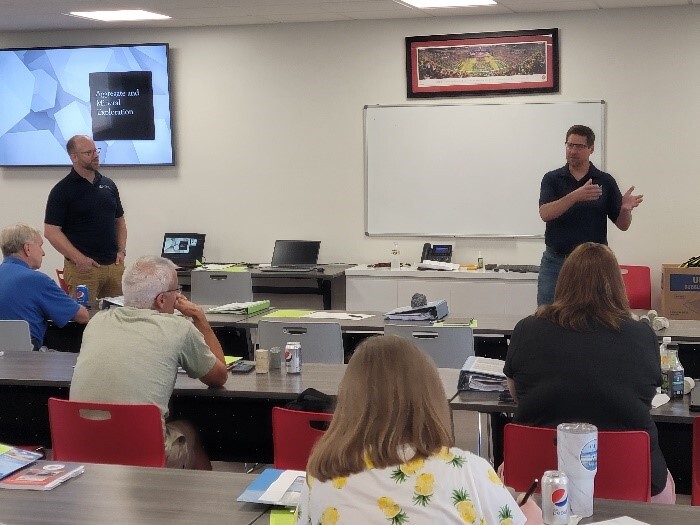 Ross Mellgren and Chip Tokar of NRM discuss the use of technology in mine planning.
Day 2 began with the issuing of PPE and site specific training before boarding a bus to the Custar Stone Co. operations. TRO participants saw the full spectrum of operations beginning with overburden removal, to crushing and screening, blasting and reclamation.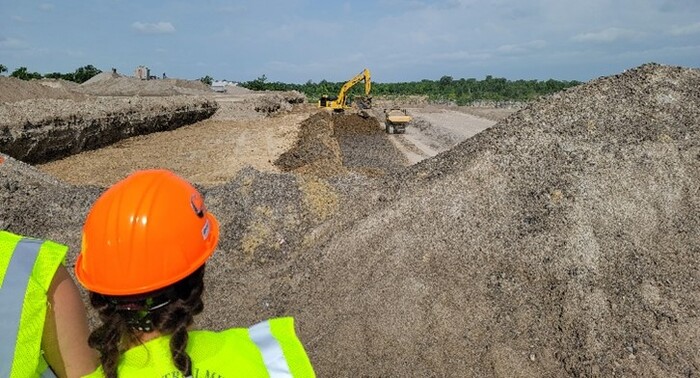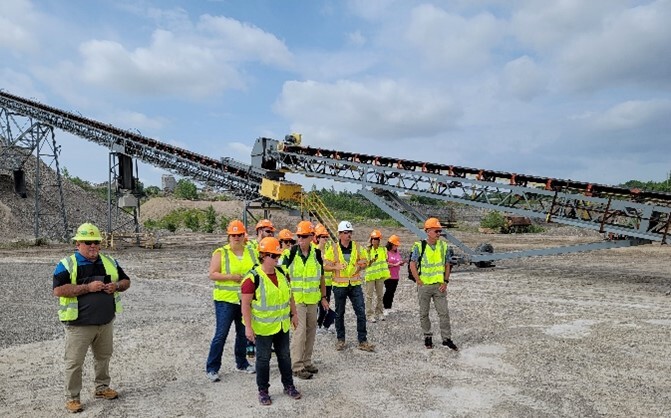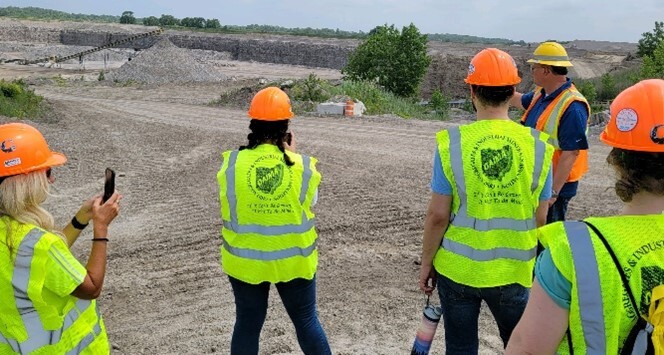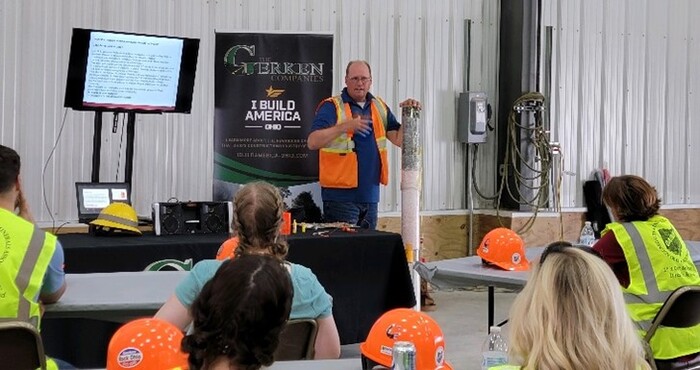 A blast was schedule for the afternoon and Chuck Palmcook with Austin Powder did an excellent job of explaining the drilling, loading and blasting process and the safety measures employed by his team.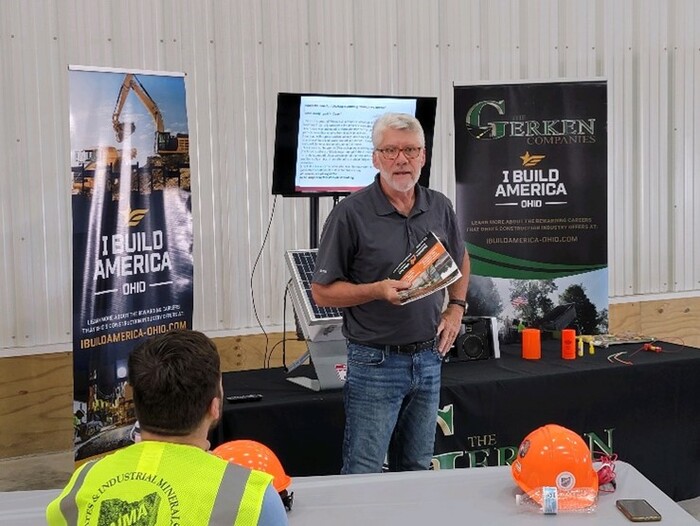 Scott DeTray with VibraTech spoke about blast monitoring and the many safety precautions our members employ.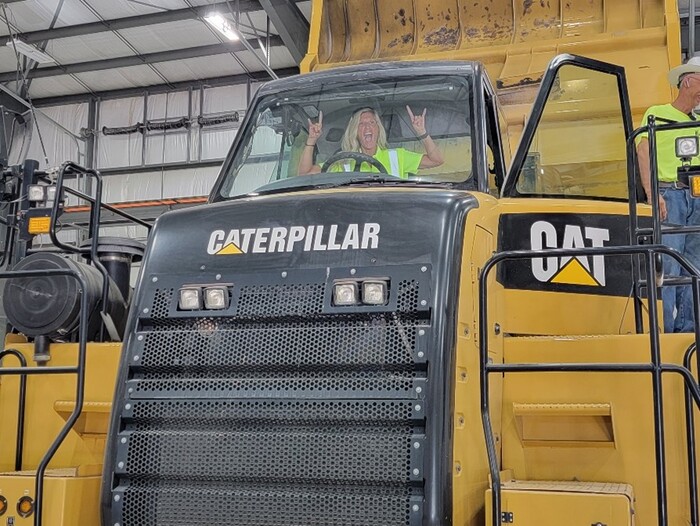 TRO participants got a chance to see some of the equipment up close. Special thanks to Kevin Maassel for his tremendous help in accommodating our group.
The final activity included specimen collection from various sources throughout the Gerken Companies operations including limestone, sand and gravel and slag. A special covered area was set up for this activity. Finally, Brent Gerken, Kim Edwards and Renee Patterson spoke with the teachers about career opportunities in the industry.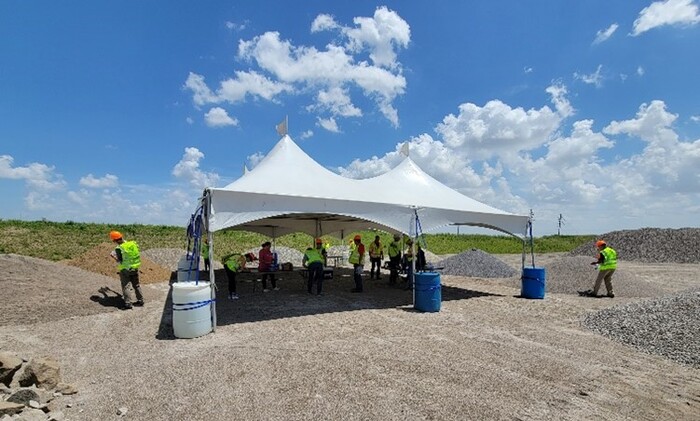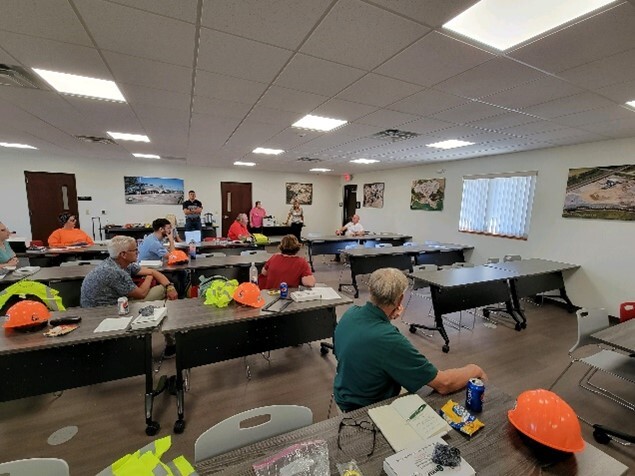 Thanks again to the Gerken Companies for hosting and all our great OAIMA members for their support.
---